Helping Proofpoint's Executive Briefing Program Start to Scale
Headquartered in Sunnyvale, CA, and founded in 2002, Proofpoint is an enterprise security company already with over half of the Fortune 1000 as customers and in the process of building a new corporate headquarters with an enhanced briefing center.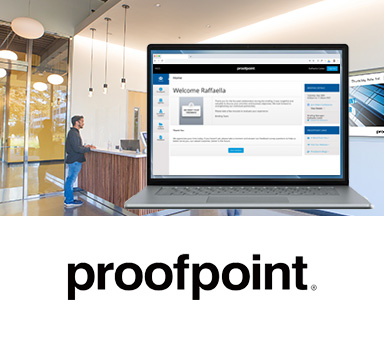 "Nexus understands what's engaging, what looks good and how a company should show up. They understand that the little things matter and that's what helps push deals over the line."
As a rapidly growing company, Proofpoint looked to scale their executive briefing program and look the part of the industry leader they are.
With a small team Proofpoint needed a consolidated system that streamlined scheduling, aggregated requests and automated other briefing logistics to help a few people to do the work of many.
What's more, they needed a partner who understood what it takes to take a briefing program to the next level.
"Nexus understands the value of customer experience," said Ryan Farsai, Director, Corporate Marketing. "They understand what's engaging, what looks good and how a company should show up. They understand that the little things matter and help to push deals over the line."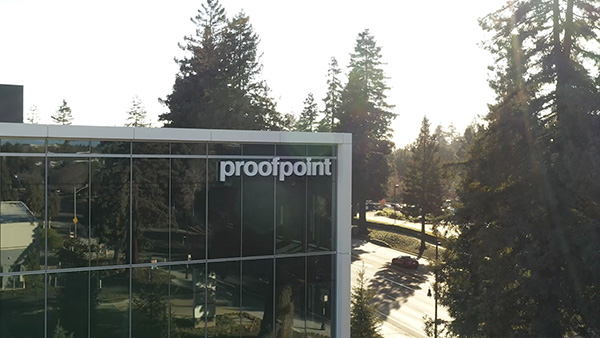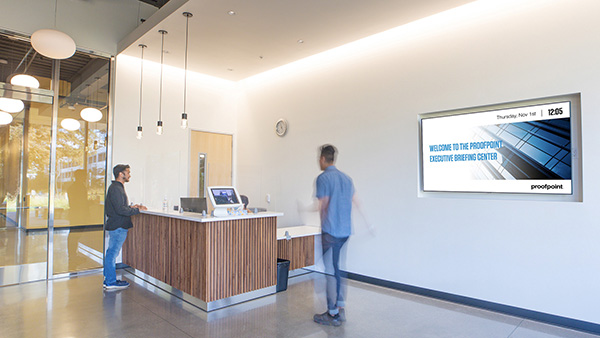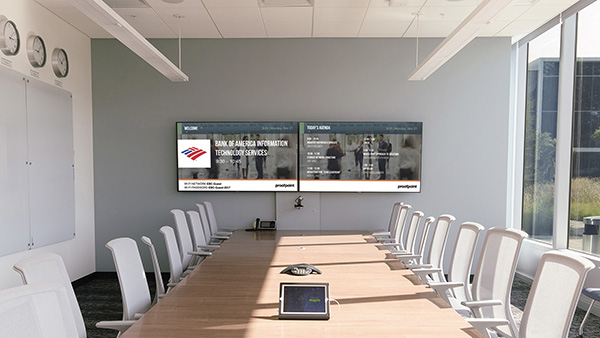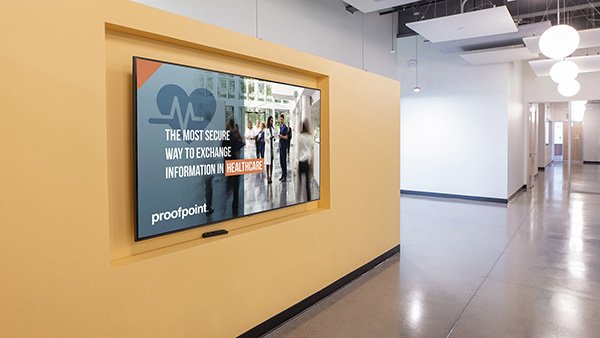 From requesting and scheduling briefings, collecting information and feedback, and easily creating stunning, customizable branded content, Nexus gave Proofpoint one platform that consolidated all of their briefing tasks and made their entire process easy and more efficient, with a system that could easily be scaled to their growing program.
Proofpoint utilizes a number of Nexus products to make this happen. They use the scheduler to manage and schedule briefings and the customer portal to give attendees access before, during and after their briefings. They also employ Nexus's on-site channels to create branded, customized welcome screens that greet customers and keep them informed in Proofpoint's lounge area.
Upleveling their customer engagements with Nexus was simple and seamless. "It was up and running and already getting praise from our top leadership a few days after going live. That's how seamless it was," exclaims Farsai.
Since going live with Nexus, Proofpoint does 40-50 virtual briefings a quarter. With the completion of their new HQ and briefing center, their engagements will only become more frequent and more successful.
"The future is going to bring exponentially more briefings, both virtual and physical," explains Farsai. "The relationship with Nexus will help us scale as the company continues to experience rapid growth, offering even more briefings and engagements than we ever thought was possible."