A collaborative partnership with breakthrough results for IBM.
Located in Dallas, TX, IBM's flagship Client Experience Center has been recognized as one of the best centers in the world. Before Covid, IBM hosted more than 2,000 briefings a year and has now added a robust, world-class virtual component to their experiences.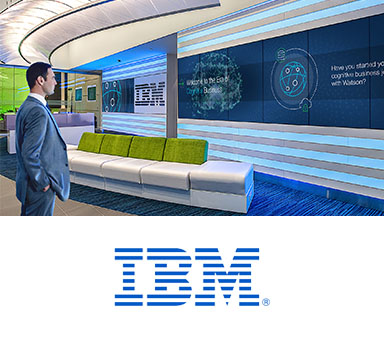 "One of the things we were looking for in a partner was a platform that could meet all of our high security standards. Nexus passed with flying colors and gave us a flexible, customizable platform"
IBM has clients of all sizes from nearly every industry imaginable, not to mention they do business in nearly every country in the world.
The challenge for Keeley Lundquist, Center Experience Lead at IBM, was finding a platform that made it easy to manage thousands of briefings a year across multiple locations across the globe.
Lundquist also had a vision to make every client experience unique. "When we bring clients in, we want them to feel special and that we didn't just put up some cookie-cutter display. If we could cater the experience to specific clients, we could really add a wow factor."
Not only did Lundquist and her team need a flexible, customizable platform, they also needed it to pass IBM's stringent security standards.
Nexus was up to the challenge.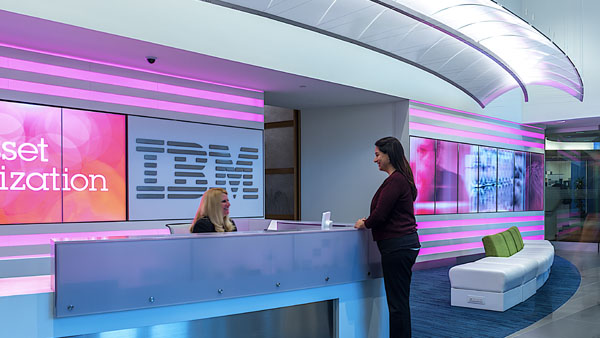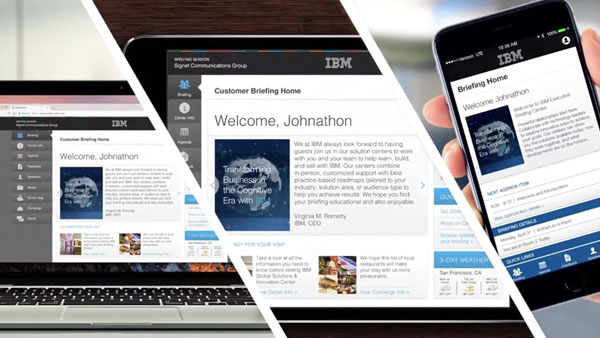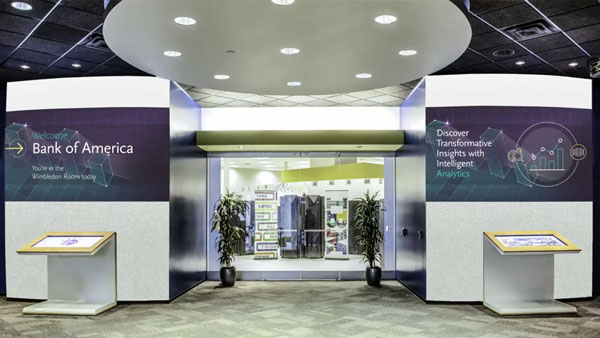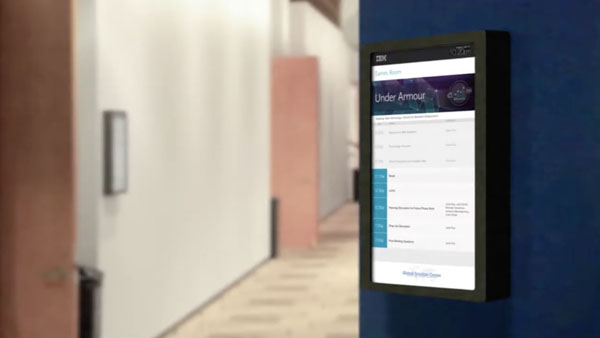 Prior to working with IBM, Nexus was just starting to develop technology that allowed centers to customize experiences based on specific clients or industries. Even in its infancy, Lundquist and her team at IBM saw the potential of this feature in their program.
Working hand-in-hand, Nexus and the IBM team collaborated closely on how to deliver on Lundquist's vision.
"We had this technology out there, but it was still pretty new and untested," explained Bryan Nunes, Nexus CEO. "But then we brainstormed with Lundquist and her team a light totally went off. She got it and ran with it. Then the customization by client and industry became the foundational element of her center and nothing else was acceptable."
On top of customization, Nexus delivered a platform that allowed for easy, seamless integration between all of the center's touchpoints.
"There were 15 displays on a wall, interactive kiosks, room door monitors, in-room displays, all of it," said Nunes. "We gave her the solution for making it all synced and seamless."
The Nexus platform also gave Lundquist a central content management system that made it easy to update brand assets and messaging across all the displays.
Then there were the security protocols. As an international tech company, the platform had to meet the highest security standards.
"Security was an incredibly important factor," explains Lundquist. "There were some stringent standards Nexus had to meet, but they passed them all with flying colors."
The flexibility and customization of IBM's Client Experience programs makes it stand out to their customers and influences nearly $3 billion in sales, which is why IBM continues to invest and grow it.
"When it comes to working with Nexus, my favorite project is always the last one we did. The bar is continually raised!"