Capture the most important voice in the room – your customer's
Nexus provides multiple tools to capture important feedback from your customer across their entire engagement journey, then allows you to easily consolidate the feedback to help your staff create quality reports.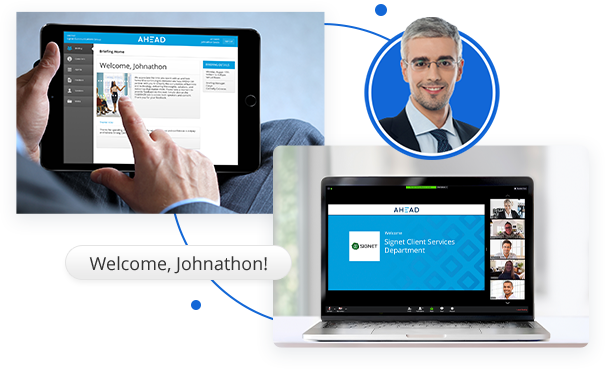 Automatic feedback output
Using the Voice of the Customer recording tools, Nexus captures your customer's feedback and can automatically transcribe it into notes with built-in sentiment analysis.
Turn feedback into reports
Voice of the Customer notes can be generated from every briefing and can be automatically included in post-engagement reports and easily shared with your sales team.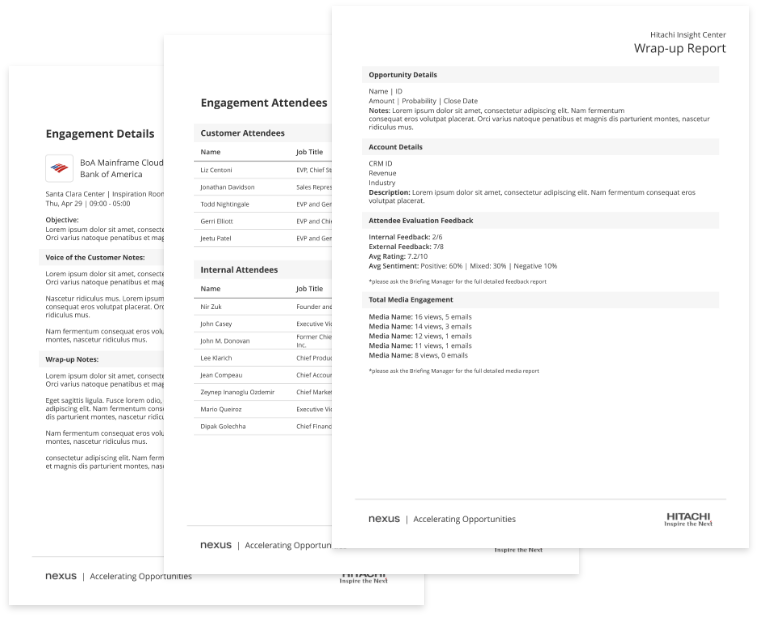 Ready to level up your customer engagement?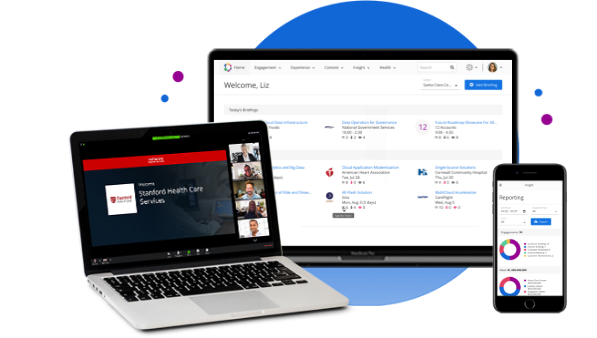 Nexus tracks your entire engagement history, so you can access any historic Voice of the Customer notes to inform how to optimize future customer engagements.
"Nexus knows how to get it right. They're a partner that's very future-focused and for me, that's extremely important."