This is where it all comes together, where you can manage every aspect of your briefing program with just a few clicks.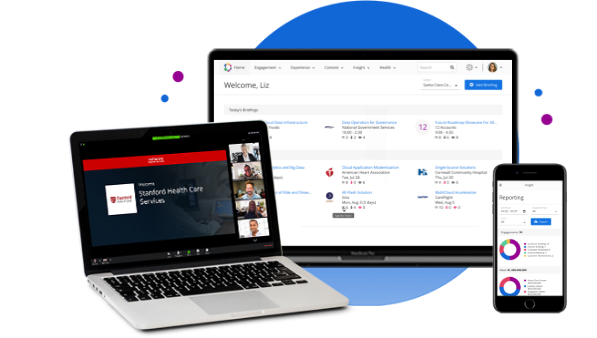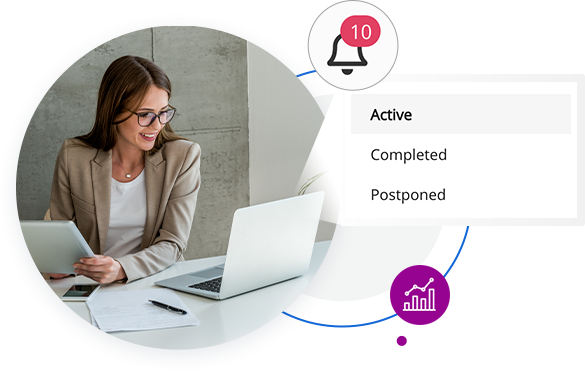 Track every program engagement
See every past, present and future customer engagement at every one of your locations. Set up notifications for program managers and easily get reporting of any data points you want to see for any event.
The center of all your systems
Nexus is the connection point for all the other systems you use. Connect your CRM system with your marketing system, your social channels, blogs, your reporting tools, and even your catering system. Nexus can bring it all together to amplify your customers on-site or virtual experiences.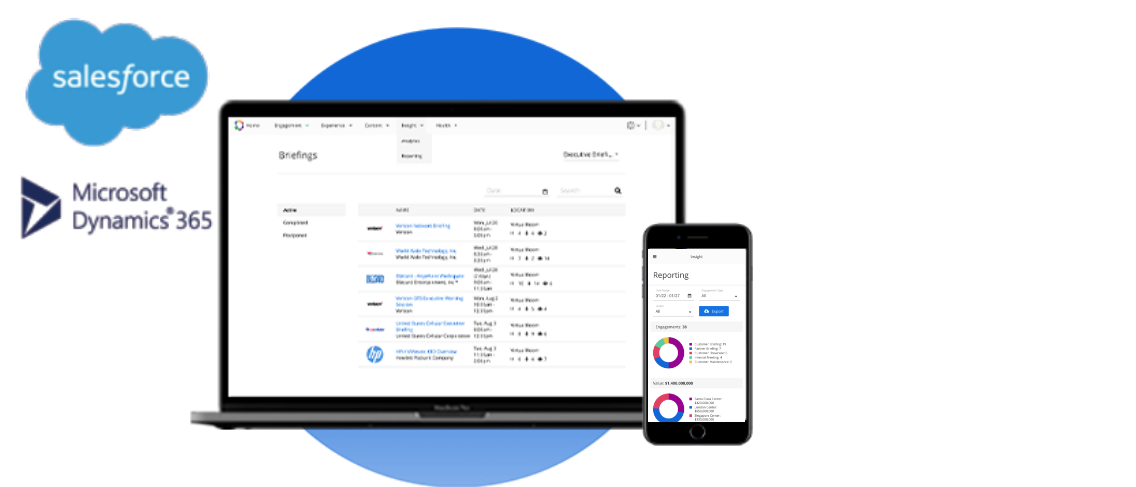 Ready to level up your customer engagement?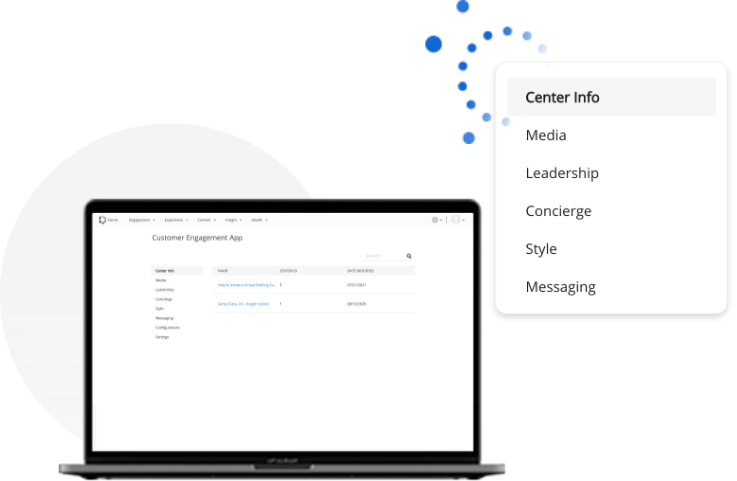 Streamlined program management
Nexus gives you one place to manage discussion leaders, agenda topics, center room technology, and more, with tracking and reporting to see how everything is being utilized so you can continuously optimize.
Tailor content for different industries
Easily upload brand materials and marketing videos right into the hub. You can also easily tag certain content to be automatically pulled for certain customer industries.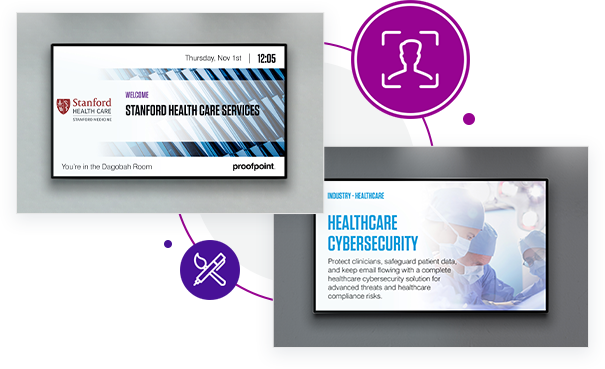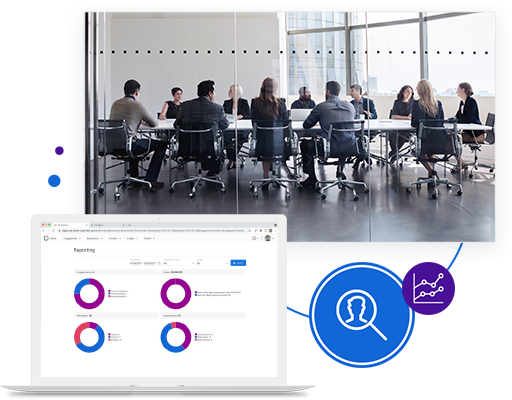 In the Insights section you can see all the metrics across your connected products at any time. See attendee usage, media engagement and more data that can be filtered by engagement type, value amount, attendee type, and digital impressions.
Customize Nexus to fit your program
Every part of Nexus is easily customized to give you exactly what you need from your customer engagement program.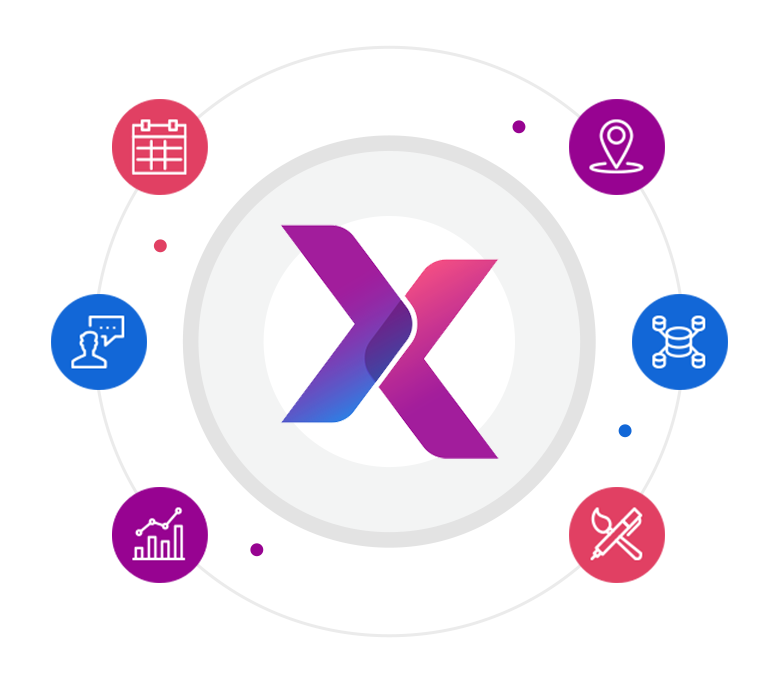 "Having one platform to manage all of our content directly has helped our technical experts be more efficient and focused on presenting PTC technology, without the hassle & worry of whether the AV tech was working."