Personalized on-site channels
Nexus gives you engaging, fully automated messaging across
all of your onsite engagement touchpoints.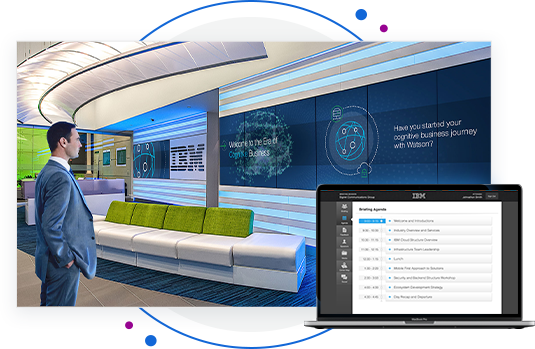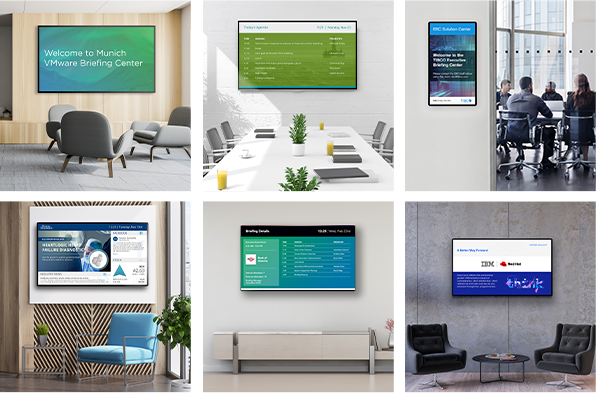 Our onsite package not only gives you all the great tools of Nexus, but also provides your center with a welcome screen for the reception area, in-room warming for your meeting rooms, door monitors outside each room, a media channel for lounge areas, and a watch board for your staff room or executive office area. And it's all connected to your scheduling data for complete hands-off automation.
Consistent messaging and content
Nexus makes keeping your brand and message consistent across all your locations. You can upload your logo, enter brand color values and upload brand imagery to style each touchpoint, with options to easily create custom styles for your different centers.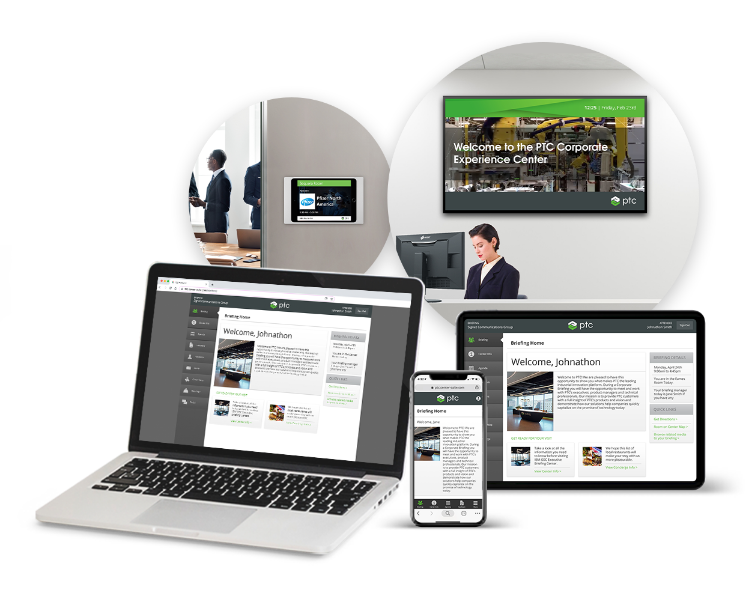 Ready to create world-class, customized experiences?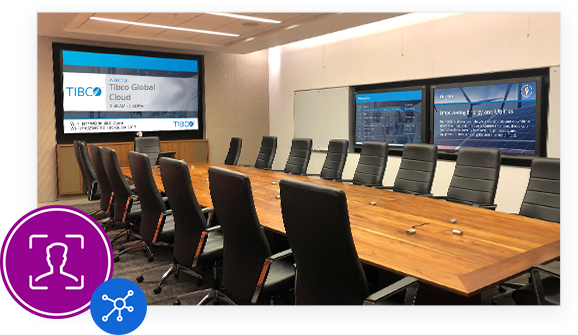 Tag your marketing media and graphics to specific customers or industries to easily create targeted content for your audiences. You can also add customer or industry-specific thought leadership messaging and imagery to each touchpoint.
Easily test your content before you push it live. Whether it's a door monitor, in-room warming screen or a lounge experience, Nexus's preview feature lets you see how your content looks before it's seen by your important customers.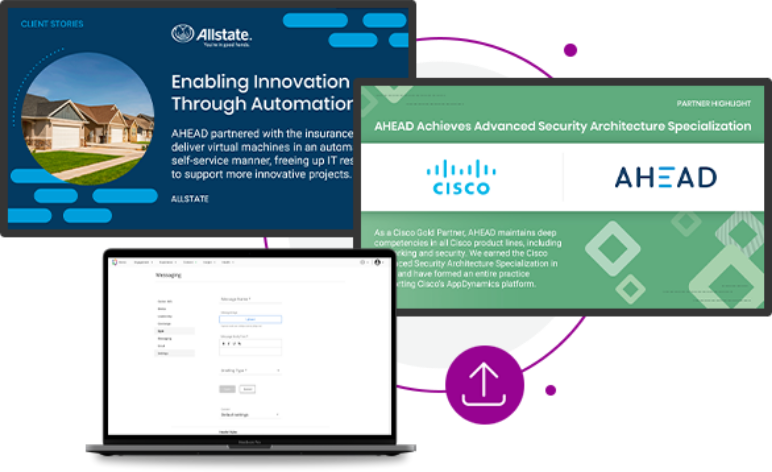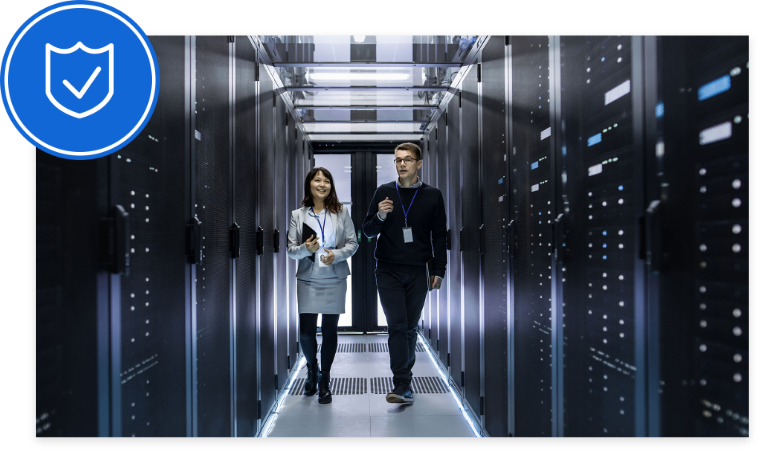 Secure, turnkey deployment
Each Nexus onsite channel is powered by enterprise-grade, security-tested technology. Our media players come in two sizes: a small size to discreetly hang behind a screen, or a rack-mounted size for IT closet placement. Each onsite channel product is simply assigned to device which Nexus monitors for health. And if you need to move a device, no problem, Nexus hardware can easily be moved and updated to fit exactly what you need.
"We're always looking for the next best thing for our center. So, I will obviously work with Nexus on making our new center the best place to bring a customer and give them that red carpet feel."