Level-up your virtual engagements with an entire toolkit to build personalized, great-looking experiences.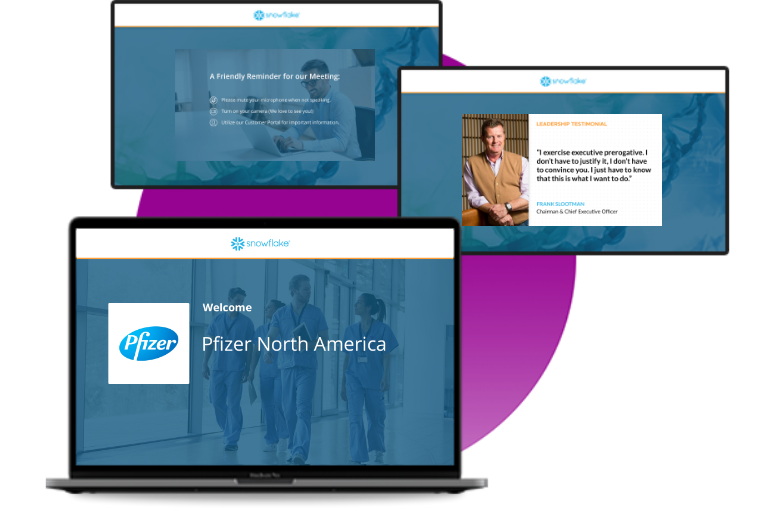 When your customers first join your video conference, give them a branded, personalized welcome for them to enjoy while waiting.
Style the virtual warmer with your latest brand styles and marketing messaging. Nexus also lets you customize the content for each of your centers that will auto-rotate through the customer welcome and agenda overview, but can be paused or skipped on demand.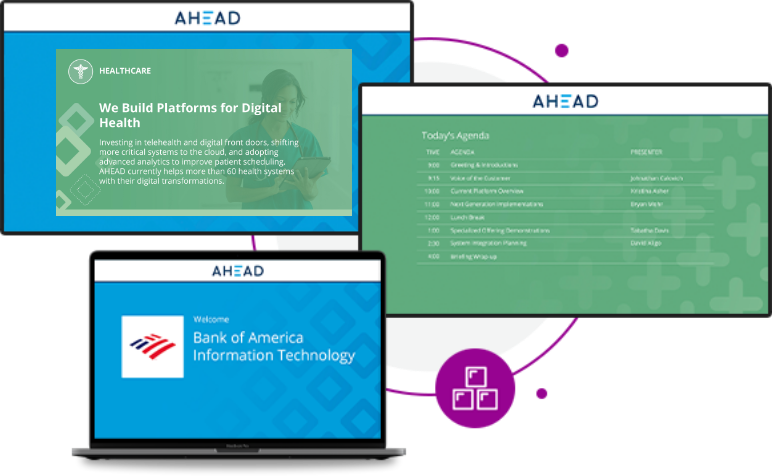 Ready to make virtual engagements exceptional?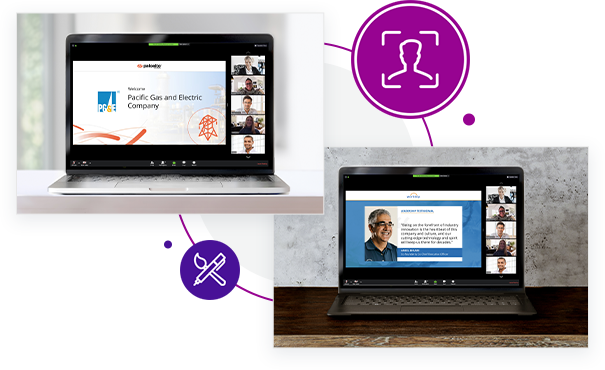 Create personalized messaging for each of your customers and curate custom media to play for them, like a special message from the CEO or a highlight regarding that customer's top interest or product in use.
Easily and discreetly manage session breaks with a countdown timer that hides until you hover over the button. You can select your break length then display to your customers how much time until your next session starts.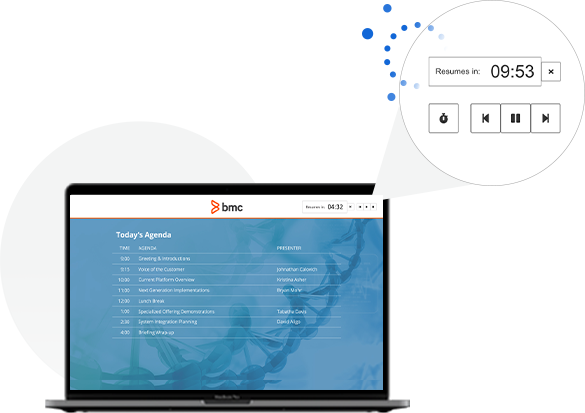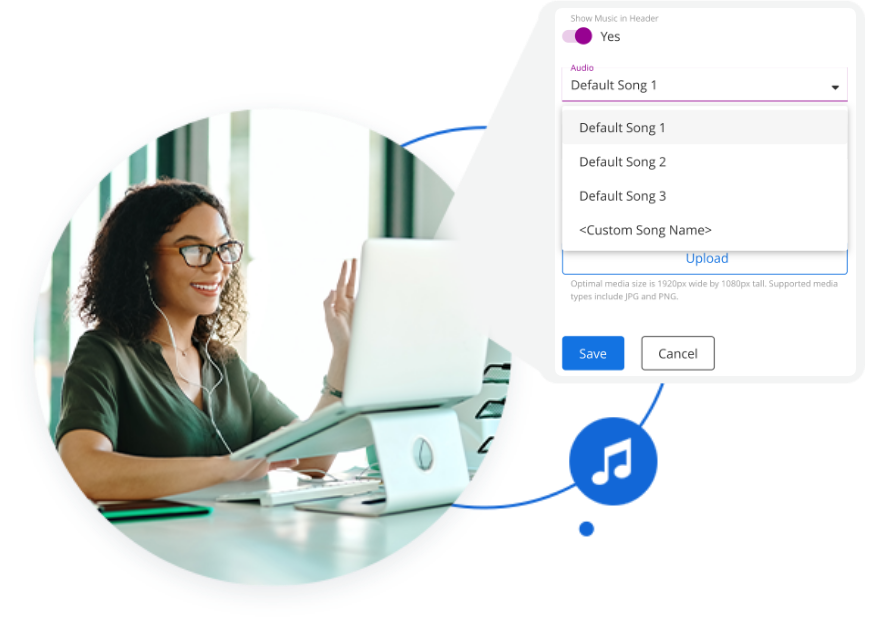 Delight your customers with a custom audio track while they're joining your engagement. You can choose from our default music selection or upload your own custom brand audio.
Prior to your engagements you can launch and test the virtual warmer in the management hub, or easily share the link with your staff to launch it and test it outside of the hub.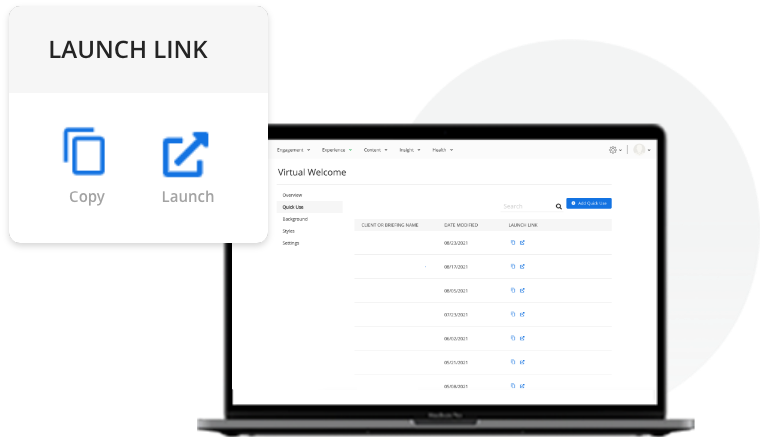 "Nexus knows how to get it right. They're a partner that's very future-focused and for me, that's extremely important."