Building, then scaling next-level experiences for PTC's fast-growing program.
Headquartered in Boston, MA, PTC is a leading software company that creates industry solutions in augmented reality, industrial IoT, PLM, and CAD. As a company that makes next-level technology solutions for their customers, they moved into a new HQ and built a world-class center to put that technology on full display. See it for yourself.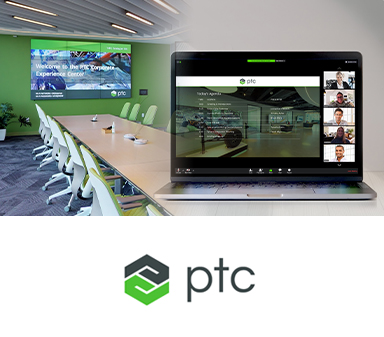 "We strive to make every visit to the Corporate Experience Center a tailored experience for our attendees. Before using Nexus, it was a very manual process of ensuring each visit had its individual needs for success. Nexus has allowed us to automate many of those manual tasks, allowing our Operations team to be more efficient while maintaining a high level of customization."
In 2018, PTC moved its headquarters from Needham, MA, to a brand new, state-of-the-art home in Boston's Seaport District. With this world-class office full of the latest technology, they had an opportunity to start with a blank slate and create a Corporate Experience Center that was as innovative as their company.
With the new center, they looked to Nexus to help them solve problems and inefficiencies with their old, ad-hoc experience platform.
"Before Nexus, there was so much content that required manual management from our technical experts", says Tom Sullivan, Director of Corporate Experience at PTC. "Not only were they presenting showcases to customers, but they also had to ensure that our content players were set up to drive the correct info at the right time, which wasn't always the case. Having one platform to manage that content directly has helped our technical experts be more efficient and focused on presenting PTC technology, without the hassle & worry of if the AV tech was working."
What's more, PTC serves customers from a wide range of industries, and they want every customer to have a customized experience. But with an incredibly fast-growing number of briefings, manually customizing each one took too much time and made the experiences less customized.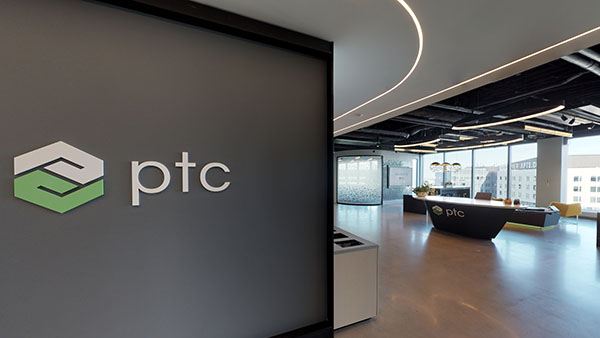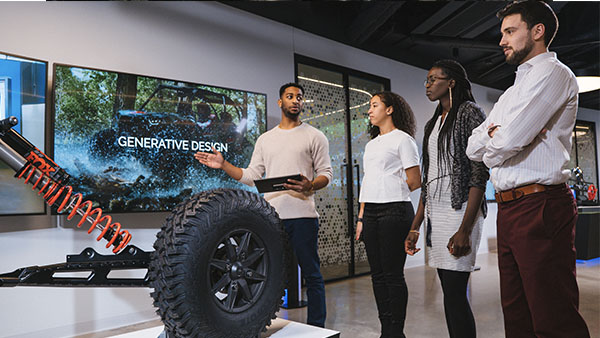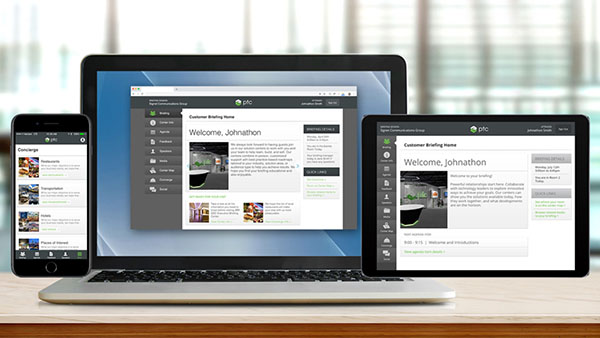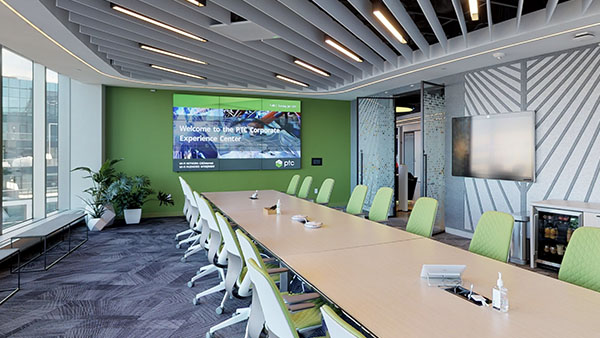 Nexus worked hand-in-hand with Sullivan and his team at the outset to build a platform for their new Corporate Experience Center that was automated, easily customizable, and agnostic to any technology.
"I loved that Nexus was willing to brainstorm with us about our unique use case," said Sullivan. It used to be so painful to make agendas in PowerPoint, print them out, run around, and get the right content on the correct screens. Having the content already delivered on each screen has allowed our team to focus on other high priority tasks.
Not only has Nexus made PTC's experiences easier to manage, but it's also made them more customizable and scalable. Sullivan and his team can now easily customize their content to the many industries they serve. That unique content is automatically distributed to all their devices and screens across all their customer touchpoints.
"I can walk up to any one of our screens and press a button to share content from an iPad, HoloLens, or whatever display device I want," explained Sullivan. "Our briefing center is highly technical with a lot of moving pieces, and the Nexus platform has no problem bringing everything together."