The perfect partner for Tibco at the perfect time.
Tibco is a software company headquartered in Palo Alto, CA who works with thousands of companies big and small to unlock the potential of real-time data for innovating and making faster, smarter decisions.
With hundreds of engagements every year pre-pandemic, their executive briefing center is the focal point for bringing together their customers, partners, and executive guests to spend one-on-one time with Tibco senior executives, top technologists, and vertical industry experts to discuss unique challenges and needs and how Tibco's solutions and culture of innovation can help solve them.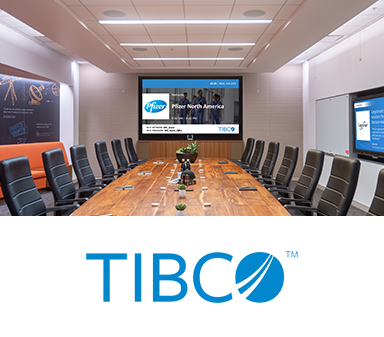 "We're always looking for the next best thing for our center and we're actually thinking about expanding into another center. So, I will obviously work with Nexus on making that new center the best place to bring a customer and give them that red carpet feel."
Founded in 1997, Tibco has been innovating and developing industry-leading data software for nearly 25 years. Their technology has always been cutting edge, but the initial version of their briefing center was not.
"For our welcome signs, we had little wire frames and we'd just slip in printed pieces of paper that said, 'welcome to Tibco,'" laughed Kay Koehne, Executive Briefing Center Manager at Tibco. "It was very stagnant. We wanted to make sure that our briefing center was more digital and that we had a really nice-looking experience that welcomed our customers."
Not only did Tibco need help to uplevel their EBC, but as a small team, they needed a reliable partner that could also help them navigate unseen challenges and continue to innovate and keep their program top-notch.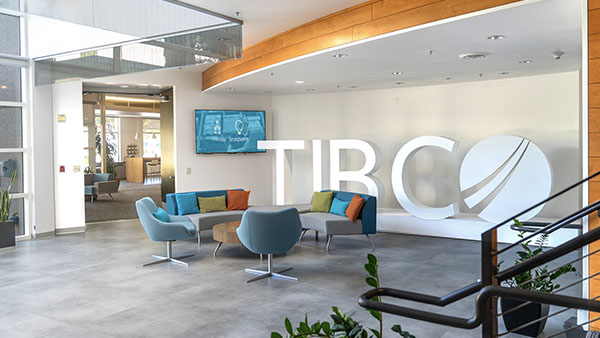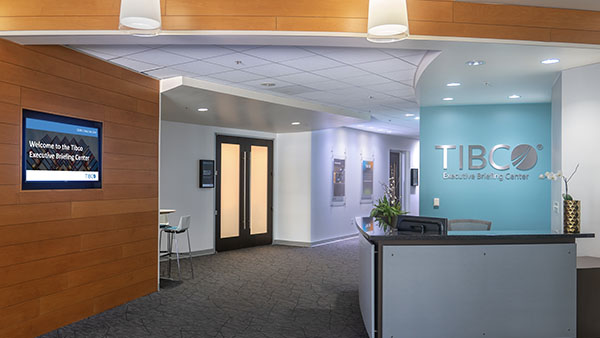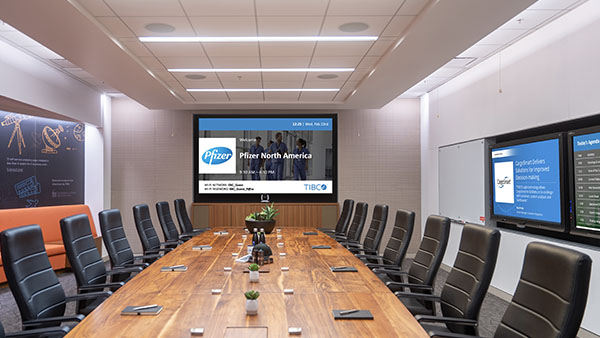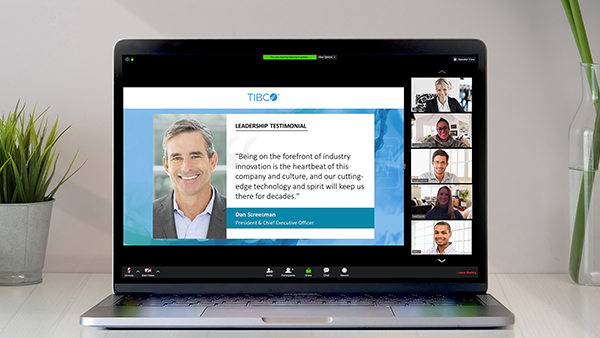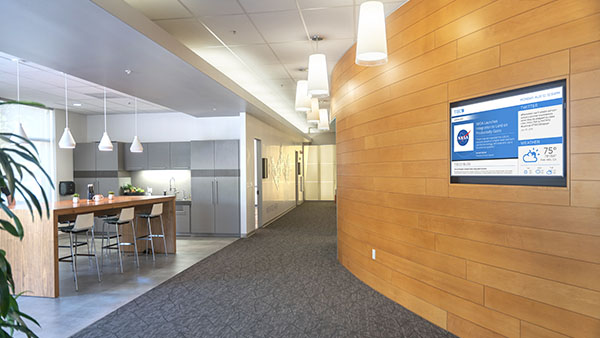 The first step in taking Tibco's EBC to the next level was working closely with their team to concept, design and implement a stunning, easy-to-manage display platform. From welcome screens to monitors in their commons area, Nexus helped them go from paper welcome signs to professional, stunning displays with engaging content.
"Our biggest challenge was making everything look so inviting and professional, but Nexus was very attentive to all the details that we were looking for and their forward thinking was excellent," said Koehne.
Nexus has delivered numerous products and display solutions for Tibco, helping their team become more efficient in managing their program. But it's the ongoing relationship that is the biggest benefit to Koehne and her team.
"Nexus is an extension of us. We're trying to look good in front of the customers and executives and they're right there with us. It's just great to have a partnership like that."